Reebok SIS - Harrods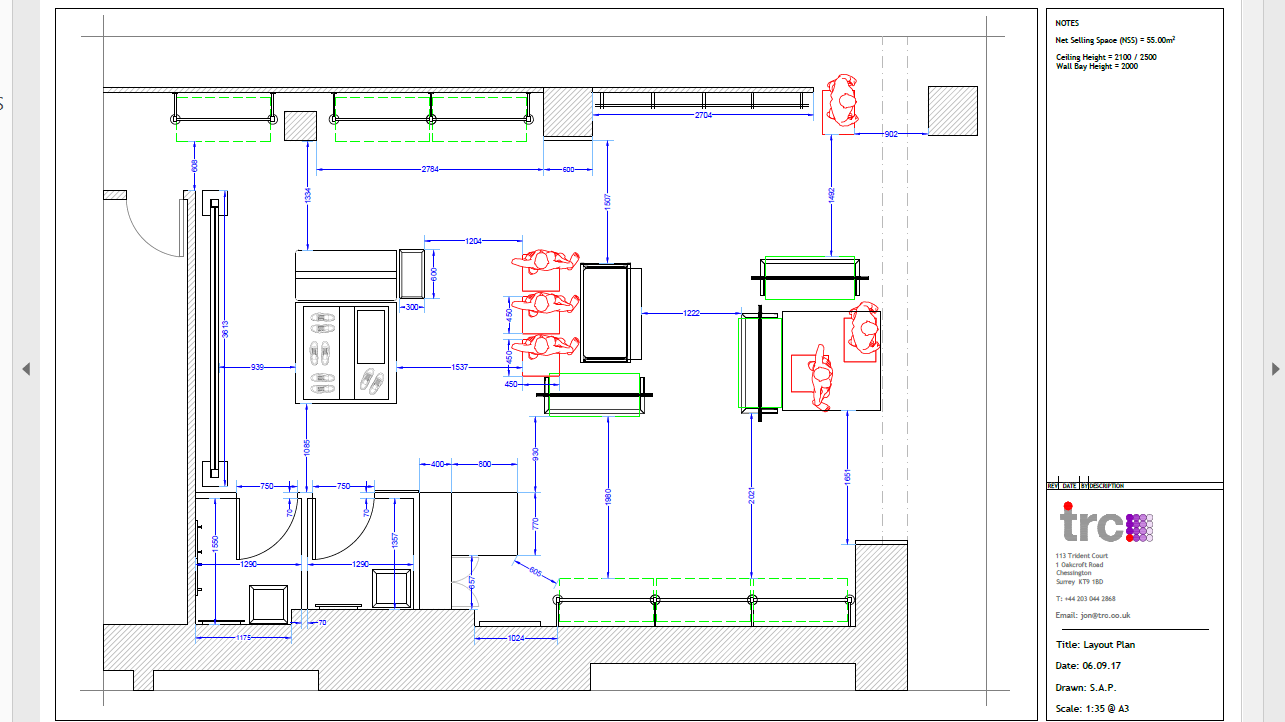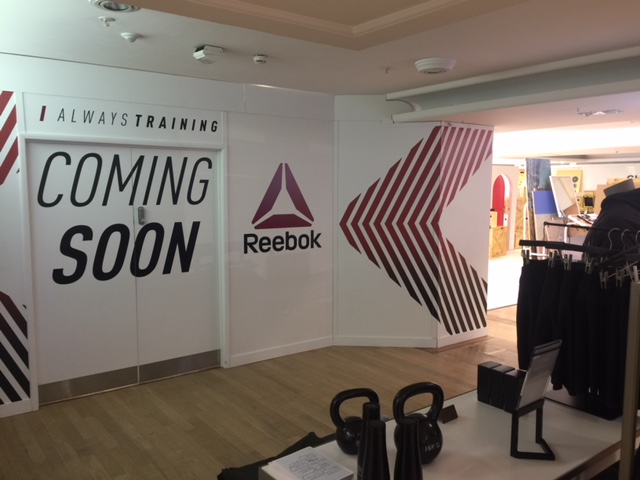 May 2012…..Reebok opened a 15 sqm women's only Fit Hub space on the 5th floor in Harrods.
This space was switched over to adidas when that area of the store had a makeover and for the last 4 years Reebok hasn't had a dedicated space within Harrods.
In late 2017 Reebok gained approval for a new space on the 5th floor close to Lululemon, Sweaty Betty and Under Armour. This was the perfect opportunity for the brand to showcase it's fitness and lifestyle credentials within a fresh framework that was inspired by the new Reebok HQ store in the Drydock area of Boston.
As Reebok's appointed design agency we were involved from the start, planning the space and managing the project every step of the way.
After initial planning of the space was complete and approvals from Harrods received, a client-preferred manufacturer was appointed who developed the technical drawings for the fixtures. We approved the drawings and QC'd the fixtures prior to their arrival on site.
The existing space was stripped back to a shell, new walls were clad and Amtico flooring was permitted to be overlaid on the existing Harrods floor. A new ceiling Reebok Delta feature was installed and the current lighting tweaked. We were able to clad an existing column close to the space and provide illuminated logos to 3 sides to help with navigation and sign posting for the consumer. An added video screen helped to create a more dynamic and enticing space.
All the mid floor furniture was built and dropped in place within a day, followed by the clean down in preparation for the merchandisers who worked tirelessly over the weekend in preparation for the opening, steaming clothes and re-lacing shoes, dressing mannequins and body forms.
The merchandising team were supplied with planograms produced by us here at TRC that showed bay by bay what should be displayed where. The planagrams were specific to the store, taking into account each sku that had been bought for the space, exactly where it should be merchandised and in which specific bay within the space. The guidelines show the key styles to dress the mannequins and the graphics that should be used within the space to support the actual product buy.
This process ensures that Reebok VM brand standards are adhered to wherever a space is in wholesale.
On February 12th 2018 the new 55 sqm space was opened and we think it looks great!